When you are at the grocery store and you get that noisy, shaky, hard to push cart, it's one of the most frustrating experiences: all you want to do is get your groceries and get out, and now you have a cart that is literally fighting you as you do it. We've all been there, right?
Even if you don't own or operate a grocery store, your facility probably has carts that could roll a lot better. Imagine how frustrating it can be trying to do your job while a cart seems to try to stop you from doing that very thing. Here's 9 tips that will help your carts roll better and your coworkers smiling: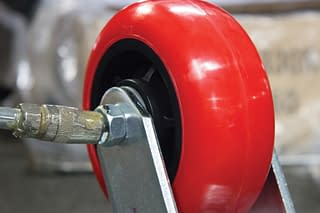 Make sure that all bearings requiring lubrication are properly greased. Generally, our industrial casters use unsealed bearings for both the  wheel and the swivel section. These occasionally require grease. A good rule of thumb is that if you can hear the bearing, it needs lubrication.
2. Don't overload your cart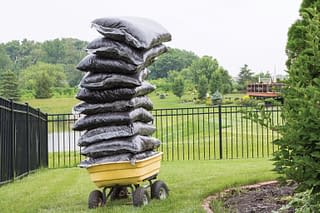 The reason that the shopping cart at the store is noisy and hard to steer is that it has been overloaded many times. When you overload a swivel caster the ball bearings in the swivel section push in to the race. Since the balls are harder than the steel they cut into the race making the race looser. This makes the swivel  section harder to turn in the future.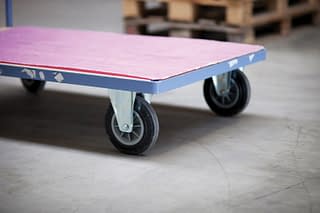 Most casters are designed for indoor use. They aren't designed to keep out sand, salt, or other particulates that they can pick up outside your building. These outdoor elements do a number on your casters. There are wheels that are better designed for being outdoor, and our caster specialists can help you identify the right one for  your application.
4. It really starts with a clean floor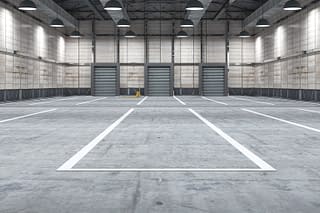 Many wheels break down due to impacts with foreign objects on the floor. Hard wheels like phenolic, cast iron, polyolefin, and forged steel can actually be stopped dead in their tracks by something as small as a washer when the cart is loaded. This poses not only a caster issue but an ergonomic and safety one.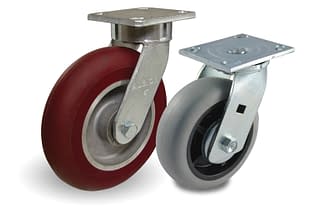 To keep things quiet, we really like soft wheels. Materials like Thermoplastic Rubber (TR) or one of our newer Advanced Ergonomic Rubber (XM) wheels are great because they don't mark and roll smoothly and quietly.
6. Choose sealed bearings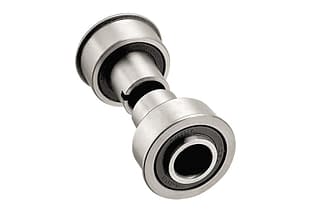 Even if you can't use a soft wheel because you need a higher capacity, you can almost always use a ball bearing. Our precision ball bearings provide smooth and quiet rolling action, even in extreme circumstances.
7. For lighter duty applications, think like a hospital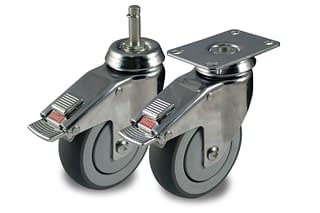 Our Chrome Hospital (CH32) light duty series is a great way to keep your smaller carts rolling quietly. Combining precision swivel sections, integrated precision ball wheel bearings, and thermoplastic rubber wheels, they roll smoothly and quietly.
8. For medium-duty applications, use a precision swivels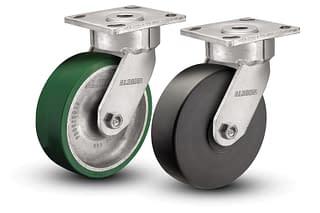 Not only do these swivel quietly, they also swivel easily under load. Instead of using a traditional stamped race, these casters use precision machined bearings to create their swivel section.
9. For heavy duty applications, go kingpinless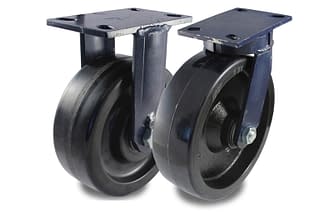 Kingpinless casters only have one row of ball bearings which are sealed away from dirt and debris. These casters swivel quietly, even under the heaviest of loads.